The Leading International Platform for Dialogue Between Research, Industry, Policy and Business of Biomass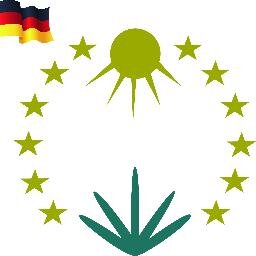 June 23 - June 26, 2014
European Commission, Joint Research Centre
Hamburg Germany
The particular quality of the EU BC&E combines one of the largest biomass science and technology conference with a leading Biomass industry and technology exhibition, attracting the entire professional Biomass community from around the globe.
This event is held at different venues throughout Europe and is trend-setting for the Biomass technologies and applications. It provides a state-of-the-art Biomass Exhibition and Scientific Conference, as well as innovative Parallel Events and represents the entire Biomass value chain.

The key focus of the 22nd EU BC&E will be interaction between research, industry and policy makers. For this purpose the conference programme will be structured to satisfy the needs of both the wider audience and the scientific specialists by involving close interactions between the pure science, the industrial exploitation of the results of the research and the policy makers who provide the framework for research and industry. The programme will offer overviews of the latest scientific findings, industrial progress and political landscape and will extend from biomass itself to conversion processes for biofuels, bioenergy and biorefineries and to industrial applications and impacts on the environment.
Background
For over 30 years now, the European Biomass Conference and Exhibition - European BC&E - has combined a well-renowned international Scientific Conference with an Industry Exhibition. The European BC&E is held at different venues throughout Europe and ranks on top of the world's leading events in the biomass sector.

It provides a high-level scientific programme and parallel events which attract participants from a wide ranging background: Researchers, engineers, technologists, standards organisations, financing institutions and policy and decision makers.

Such a global exchange platform of current knowledge in turn attracts industrial exhibitors, making the conference events a significant tool for technology transfer and innovation.

This event is supported by European and international organizations such as the European Commission, UNESCO - United Nations Educational, Scientific and Cultural Organization, Natural Sciences Sector, WCRE - the World Council for Renewable Energy, EUBIA - the European Biomass Industry Association, UNICA - Sugarcane Industry Association, Brazil , BEC – Biomass Energy Committee, China and other organisations.
The Technical Programme is coordinated by the European Commission, Joint Research Centre.
To learn more about this event, click here.